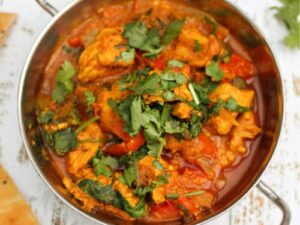 Turkey Curry Stew
Turkey – high in tryptophan – an amino acid promoting good vibes and good sleep. Although indigestion from overeating and an unusual amount of food types coming together is often more a case for sleeplessness.
A great protein source and its not chicken – we all eat a lot of chicken protein so this is a nice change for the body to incorporate.
My non-meat crowd – enjoyed whole grains, lots of vegetables, yes even gravy.
A little zip to those leftovers if there are any! Use curry!
1 tbsp ish olive oil
1-2 onions
1 red pepper
1 tsp chilli flakes
3 large cloves of garlic
1-2 tbsp of grated ginger
3 tsps garum masala
2 tsp turmeric maybe
500 grams ish of cubed shredded leftover turkey
1-2 cups chopped tomatoes/sauce
1/2 ish cup coconut milk
Saute oil, onions, peppers until soft.
Add spices, cook for 2 more minutes add some water if necessary.
Add turkey and remaining ingredients.
Heat through thoroughly.
Garnish with cilantro or parsley.
Serve with rice and vegetables of choice.
Enjoy!