Services Offered
Feel VIBRANT, live YOUNGER, and be ENERGIZED to do what you love!
Taking care of you and your family is important to me.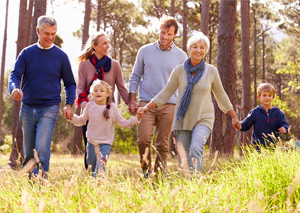 Personalized, comprehensive health care for a wide range of conditions is the cornerstone of my practice.
Naturopathic principles and therapies maintain and support natural good health through methods which eliminates the source of the problem and improves overall energy.
An effective program to improve your heath is a process and not a quick fix.
Healing and health is gained by using my pharmaceutical and naturopathic medicine training. My assessments are fact-based, compassionate, and effective in resolving your health and wellness concerns.
I offer a variety of services to ensure we get you back to health. Get started with your first assessment!
Initial Consultation
In our first meeting, we will do a thorough analysis of your health and wellness. I will listen to your concerns and prioritize according to areas of urgency.
Based on your needs and goals this may include:
Medical History/Relevant family history

Review of Medical Reports and Laboratory Results

Evaluation of Current Medications and Supplements

Physical Examination as required

Applied Kinesiology and other Testing (see below)

Overview of Nutritional Status and Diet

Recommended Lifestyle Programs and Relaxation/Sleep Requirements
Specific tests may be recommended:
Urine Analysis

Zinc Test

Vitamin C Concentrations

Indican or Bowel Toxicity Testing

Blood typing

Hair Mineral Analysis

Saliva Hormone Testing

Complete Thyroid Blood Panel

Urine Hormone Metabolite Testing

Adrenal Fatigue Markers

Food Intolerance Tests

Allergy Testing

Comprehensive Stool Analysis
I work with and refer to other health care providers such as:
Allopathic medical doctors

Dentists

Surgeons and Specialists

Dermatologists

Midwives

Psychologists
Wellness Plan
Based on your initial assessment and test results, we will develop a practical program that is specific to your needs.
Your wellness plan may include:
Nutrition and Diet Modifications

Physical Therapies – hydrotherapy, massage, chiropractic, physio

Acupressure/Acupuncture

Herbal Medicine

Homeopathic Medicine

IV and IM Therapies – Nutritional, Immune support, AntiAging, Chelation

Lifestyle  Recommendations/Counselling/Yoga

Additional testing