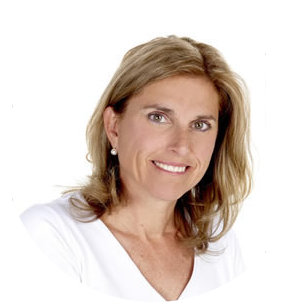 Dr. Linda Kodnar
Encouraging a natural means to good health has always been my focus. I have been practicing in the health care community for over 20 years and what I have come to appreciate is that Naturopathic Principles are key to achieving good health and a higher quality of life.  Of course, there are times when prescription drugs and/or surgery are necessary. Thankfully, today we can access multiple approaches to health care.
I have a strong foundation in both conventional pharmacy and naturopathic medicine. This has provided me a wide perspective and ability to assess scientific methods which support natural healing. People often ask why I switched from pharmacy to naturopathic medicine. In fact this is not a switch but an addition to what I had studied as a pharmacist, giving me a deeper and broader understanding of the science and methodology of healing. Pharmaceuticals are not the only solution for everyone and every condition. I believe all health practitioners would benefit from this comprehensive educational base, and therefore, so would their patients. With this balanced approach, I diagnose and treat the individual needs of my patients.
Currently I maintain a general family practice and love working with all ages from infants to seniors. I have been blessed with a son who was born at home, and my first work experience as a pharmacist was in hospital with seniors. More unique experiences continue to come my way.  My energetic and personable approach has been requested on television and radio programs. It has been my pleasure to present naturopathic healing concepts to the public, corporate groups, and the medical community.
My goal is to inspire and encourage  preventative health care – not just a state of being disease free – but truly feeling great! Good health supports growth, freedom and greater joy in life!
I believe the future of conventional medicine is promising; it is flowing into a more integrative approach that embraces mind/body awareness. Also, scientific methods are validating healing practices that ancient cultures have been using for centuries.
I am excited to be part of this evolution of medicine. This makes my work rewarding.
A great source of pride, challenge and joy is my family. I balance my life with a variety of activities and spending time in nature is my personal remedy.
Memberships, Associations, and Certifications
Canadian Association of Naturopathic Doctors

College of Naturopathic Doctors of Alberta

Alberta College of Pharmacy

Ontario College of Pharmacists

Acupuncture CCNM

International IV Nutritional Therapy

Kundalini Yoga Teacher

PADI – Open Water Scuba

RASC – Royal Astronomical Society of Canada

Royal Conservatory of Music – Piano VIII

Mental Health First Aid Canada