Your WHOLE life is ahead of you.

Feel VIBRANT, live YOUNGER, be ENERGIZED to do what you LOVE!
Tired of "normal" blood results and feeling far from normal?
Want to decrease or eliminate medications?
Looking to make the most of natural and conventional medicine?
Welcome to My Practice
It can be very frustrating and overwhelming to sift through vast amounts of conflicting information looking for solutions.
Let's work together and move you toward better health with an integrative plan through ALL stages of life.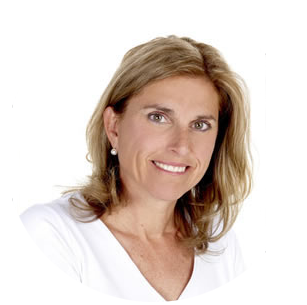 Meet Dr. Linda Kodnar
BSc (Pharm), N.D.
Bridging the gap between pharmaceutical and naturopathic medicine. My goal is to inspire, encourage proactive and preventative care – not just a state of no disease – but truly feeling great! With more energy there is growth, freedom and joy in life!
We have relied on Dr. Linda Kodnar's naturopathic counsel and treatment for over 20 years, and value it as an important adjunct to our overall medical care.  Dr. Kodnar has been outstanding in addressing our various health-related concerns which range from treatment of the common cold and flu, to migraine, digestive, and heart and lung issues.  We have found her to be a very empathetic and proactive practitioner who is accurate and professional at diagnosing and prescribing naturopathic measures to support the immune system and all around good health. It is without hesitation that we recommend Dr Kodnar as a health professional to complement family health care.
Linda was extremely sociable when I was in her office, she related to
me, had some humor, and gave me a perfectly clear explanation what my
problem was and how the solution worked.  So much better than my experience
at my family doctor.
Dr Kodnar has always practiced compassion and understanding while helping me with my medical needs. She came into my life when my body was in complete chaos.  I was physically and mentally exhausted because my hormones were such a mess and my family doctor was out of suggestions. She worked with me until we found what worked best for me. I continue to see her with other medical issues that have come up in my life. I'm grateful I met her, above helping me medically I have also learned to live a healthier lifestyle through her.
I have been to various Naturopath's in the past but kept getting reoccurring symptoms. I did a ton of research and decided to try Linda due to her background in pharmacy in addition to her schooling and experience as a Naturopath. The combination is phenomenal! My partner and I go to see Linda regularly, she is intuitive, knowledgeable, and makes us both feel very comfortable. Our health has improved immensely since we began seeing Linda. I don't have coverage for Naturopath services through my benefits but both of us feel this is the best money we have spent investing in ourselves. I recommend Linda to anybody looking to improve their health .
I have been seeing Dr. Kodnar consistently for about fifteen years and her guidance and treatments have made a huge difference in my life.  Unfortunately our bodies and minds don't come with an owners manual so a good ND is about as good as you're going to get in that regard.  Dr. Kodnar has a wealth of experience in the naturopathic medicine field as well as pharmacy and other related fields, so she can often work out where a particular quirk may be coming from to come up with a solution.  In general there are no quick fixes and a slow and steady approach is often required.  The approach is often not directed at the specific problem, as in traditional medicine, but in strengthening the whole system.  I would recommend Dr. Kodnar if you are interested in improving your health for the long term.
As a patient of Linda's for more than 20 years, I find her knowledge and style work well for me. Her approach to good health is all encompassing (she truly wants that for her patients). Linda is thoughtful, practical and supportive and doesn't hesitate to challenge me or provide firm direction when I need it.
Request an Appointment
Contact for us for a free 10 minute meet and greet.
Call 403.278.0867 or use the button to the right.